Aviation Dental: For Emergencies and Same-Day Appointments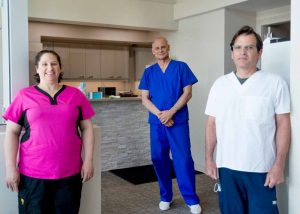 Aviation Dental is an emergency dentist 24/7 reachable clinic. Urgent care and same-day dentist Calgary appointments are available.
Get immediate care from our emergency dental clinic centrally located on McKnight Road and Deerfoot. Depending on the timing of the emergency, we may accommodate patients as a walk in dental clinic. 
Dental emergency Calgary injuries, facial accidents, toothaches, urgent tooth extraction are critical by nature. By coming in for treatment, you're minimizing the risk of the damage becoming worse. Waiting to treat your injury may delay healing.
Severe toothache chipped, damaged, or broken tooth dental concerns following a traumatic injury are emergencies. Lost or missing teeth, lost filling, denture repairs, facial swelling and pain are also emergencies.
Knocked-out or damaged teeth and any excruciating pain in your mouth require urgent attention. Alleviating the pain and treating any damages requires the examination of the mouth to determine the optimal treatment procedure. 
Along with keeping wit below the Alberta Dental Fee Guide, affordable dentist at Aviation Dental has been proactive with additional COVID-19 safety measures. In addition to stringent cleaning protocols in place for equipment and the workplace, their air purifying system exchanges the air every 10 minutes to keep the environment safe for patients and staff.
Aviation Dental offers urgent care for all needs and have always been known for their patient-centric focus as they continue to offer after-hour appointment requests (reachable 24/7), evening, weekends, and same-day appointments. Free dental consults before treatments are also available.
We're small enough to listen. We know enough to care.